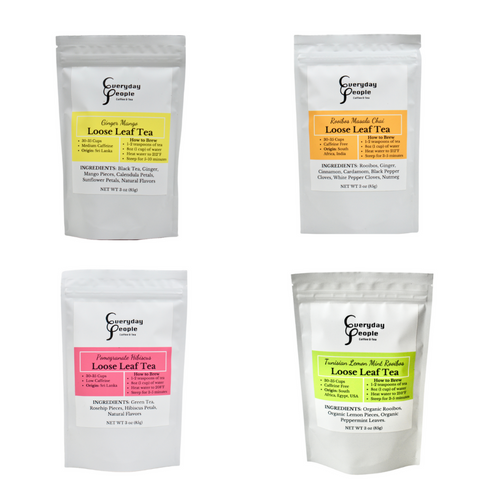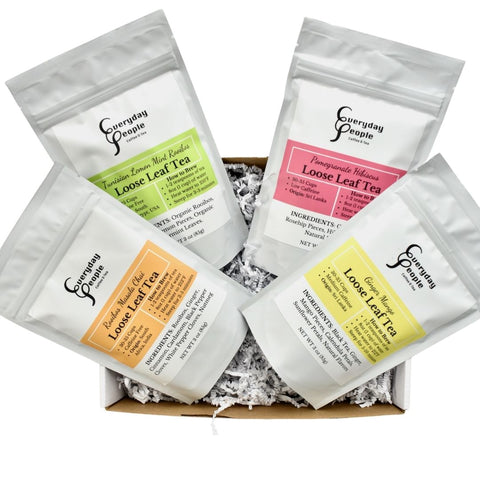 Everyday People Coffee & Tea
Begin the Day Tea Bundle
Calling all tea lovers. Start your day with our "Begin the Day" Tea Bundle. Try all four  loose leaf teas and SAVE. 
Pomegranate Hibiscus: An exceptional & rare tea 98% ethical tea partnership (ETP).  Hibiscus and pomegranate were made for each other! Tart with floral highlights - a cleansing and highly refreshing cup.
Rooibos Masala Chai: An exceptional & rare tea  The rooibos masala chai tea is a mouth enlightening Malabar spices combine with sweet rooibos to create a herbal treat.
Ginger Mango: Tea lovers unite. Enjoy a unique blend of Tahitian mango with a nice tingly Thai ginger. 
Tunisian Lemon Mint Rooibos: Superb lemon freshness intermingles with flavory Rooibos. Light mint finish.